Wow! Kolby let me sleep in this morning, 9AM! Late start to the day for me. Felt great. I decided I'd get all fancy this morning so I'm having a mocha. ☕️
Enjoy the linkage.
Lance Reddick, the actor known for roles in The Wire, John Wick, and Horizon Zero Dawn, has died at age 60.
Folks may know him best from John Wick but he was amazing in Fringe and The Wire. He played the hard nosed boss man in both of those series and he was good at it. RIP. 😔
We're excited to announce that Automattic, the parent company of WordPress.com, has acquired the popular WordPress plugin ActivityPub.
I love this and I hope more companies and individuals with publishing platforms follow suit.
If you're interested Micro.blog already supports ActivityPub and is an excellent choice for your publishing platform. It's well managed so you get a great community all for $5US per month. Yes, I use it to publish this blog.
THREE RIVERS – It has been nearly a week since the latest storms flooded and eroded three large sections back on South Fork Road in Three Rivers leaving my family and approximately 160 other people stranded.
This is from my hometown paper in Exeter, California. The poor valley has seen its share of devastation over the last month and to hear of these poor folks stranded in Three Rivers makes my heart ache for them. Luckily they're very resourceful and are making due. Hang in there y'all, this too will pass. ❤️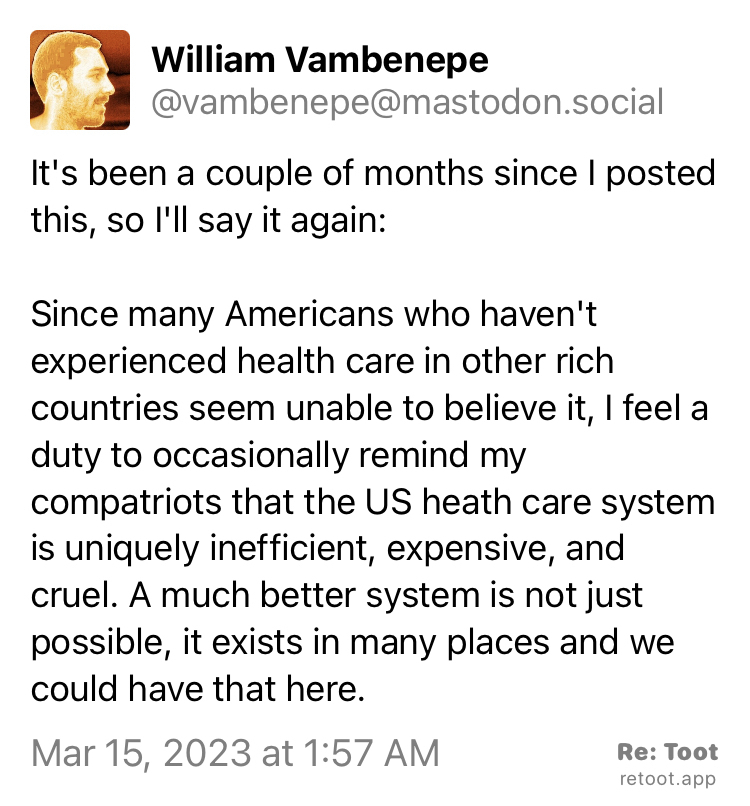 After months of silence, and a multi-billion-dollar effort from ByteDance to avoid this scenario, the Biden administration is picking up where its predecessor left off: attempting to force the company to divest itself of TikTok in the name of national security.
I don't know how to feel about this. Sure, we shouldn't allow China to use a platform as a propaganda mechanism for national security reasons but couldn't there be a different arrangement around monitoring and servers living in the US without a connection to China?
I'm obviously naïve to the details and over simplifying it.
Please drop me a note via email — rob.fahrni@gmail.com — or Mastodon and explain what I'm missing. Thanks! 👍🏼
As the startups that make up Silicon Valley Bank's customer base scrambled to figure out whether they would be able to make payroll, a group of extremely online venture capitalists spent four days emoting on Twitter, ginning up confusion and hysteria about the threat of a systemic risk if depositors didn't get all their money back, pronto.
Gotta love those libertarian frat bros with who want government out of everything but are first in line with their grubby little hands wide open clamoring for rescue when they're scared they'll lose everything.
Do us all a favor, crawl into your apocalypse bunkers and stay there. Oh, and take Musk and TFG with you. 😇
I've been writing kottke.org for 25 years. A little context for just how long that is: kottke.org is older than Google.
Congratulations Jason! Here's to many more fruitful years! 🥳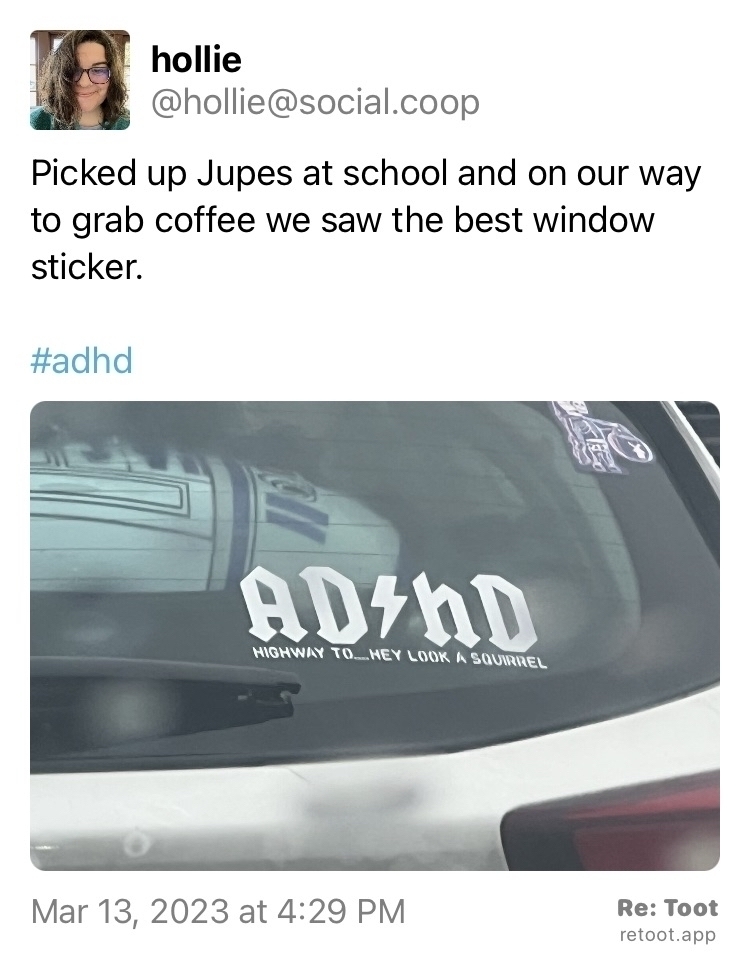 Members of the South Carolina State House are considering a bill that would make a woman who has an abortion in the state eligible for the death penalty.
That's the GOP for you. The pro life party ready to kill if you don't carry a baby to term. Jerks, hypocrites, ass holes, dicks… I could name call all day. Our country is losing ground and sliding into authoritarianism and the MAGA party is leading the charge. So much for small government and fiscal responsibility. They're the party of cruelty and white supremacy.
March 14 (Reuters) - Facebook-parent Meta Platforms (META.O) said on Tuesday it would cut 10,000 jobs this year, making it the first Big Tech company to announce a second round of mass layoffs as the industry braces for a deep economic downturn.
Layoffs, layoffs, and more layoffs. As a middle aged middle manager this scares the crap out of me. Poop rolls down hills. Who's next?
Oh, and what's all this talk about a financial downturn? Is that just news to me? 😳
T-Mobile is buying Mint Mobile, the budget-friendly mobile carrier that's partially owned by Ryan Reynolds. In a post published on Wednesday, T-Mobile announced that the deal's valued at up to $1.35 billion and comes as T-Mobile looks to build out its prepaid phone offering.
I just finished my free trial and we're trying to decide if we'd like to go with Mint, then this happens which leaves me scratching my head. Do we do it or not?
Here's the best printer in 2023: the Brother laser printer that everyone has. Stop thinking about it and just buy one. It will be fine!
After having a little chuckle over the headline I looked over my shoulder and noticed it's the printer we have. 😂