As I've mentioned here and other places I've gotten into NASCAR this year. It started with F1 then I started watching IndyCar which lead to NASCAR.
I like NASCAR for a couple reasons. It's more an everyday Joan's sport. You know, for us common folks. It's not hoity-toity like F1 and I think the racing is just plain better. The modern NASCAR cars all share the same design as defined and built by NASCAR. The power trains are the only real difference from an engineering perspective so it's all down to setup and, more importantly, the driver. But I digress.
There is something that bothers me about NASCAR. Fans seem to be very, uh, conservative. Meaning it's all about God, country, and to many the Confederate flag and all the hate that comes with it. Bubba Wallace asked NASCAR to ban the Confederate flag and they did, it was a step in the right direction. All that said they have a long way to go, which brings me to why I started writing this.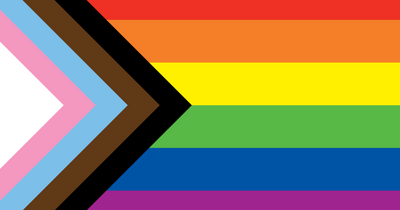 Which team is progressive enough to put a Progress Pride Flag on the car as the entire livery? I think it would look amazing and start to break down that next wall in the sport.