Good morning from Charlottesville, Virginia! ☕️
Its been a super duper exciting couple weeks which culminated in an App Store feature for Stream! As an Apple developer you dream of stuff like this but don't expect it to happen. At least I didn't. It's quite an honor and I'll be on Cloud 9 for a while.❤️
"Suzanne Somers passed away peacefully at home in the early morning hours of October 15th. She survived an aggressive form of breast cancer for over 23 years," Hay wrote in a statement shared on behalf of the actress' family.
R.I.P. 🪦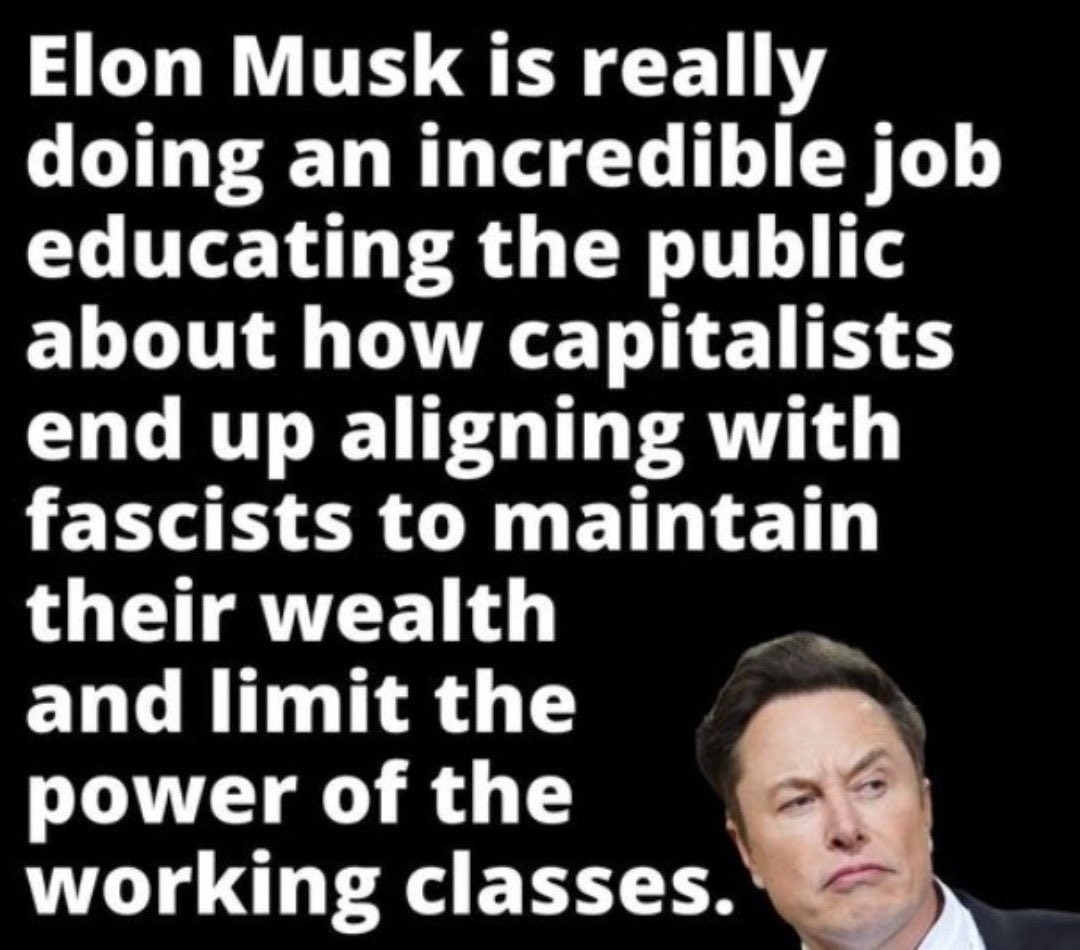 Our enemy is the ivory tower, the know-it-all credentialed expert worldview, indulging in abstract theories, luxury beliefs, social engineering, disconnected from the real world, delusional, unelected, and unaccountable – playing God with everyone else's lives, with total insulation from the consequences.
Someone stayed up way too late reading the works of Ayn Rand and in a ketamine driven manic state started writing.
Clearly Andreessen has been smoking his own supply and is so privileged and ultra wealthy he has no clue what real life is like any longer.
I chose to share the paragraph above because he's basically describing himself and his fellow libertarian tech bros looking to build a perfect society on the backs of a servant class. Us.
One day this piece will be part of some psychological study on the harms of the early 21st century wrought by a class of technology oligarchs.
We're all just trying to survive out here, save the planet, and help others along the way. You want the exact opposite. All you care about are wealth and power at the expense of all else.
Go enjoy the outdoors with a loved one and chill. Oh, and lay off the microdosing.
In the coming weeks, the majority of Americans will engage in a bizarre, mildly terrifying, distinctly American seasonal ritual. I refer, of course, to open enrollment — the time when you sign up for your health insurance plan.
As far as I know we're still the only major country in the world with a second rate sense of healthcare.
Healthcare for all is just what the doctor ordered. A healthy America is a better American, just as an educated America is a better America. So, while we're getting healthcare for all taken care of let's make all state universities free of charge.
It was March 2020, I was in New England when covid quarantine had just begin and I found myself much more homebound. In these situations I'm not one to just do nothing. I always have some sort of project or hobby to keep me busy, be it taking and editing photos, writing detailed blog posts, or coding something.
Holy cow is this app beautiful! It's a real bummer it's never seen the light of day but I understand his reasons.
It's a shame nobody bought this from him, hired him, and let him see it to fruition, it's an incredible piece of work. 👍🏼
If I had a dime for every "Apple's going to release a low-end product to compete with other low-end devices" rumor, I'd have a hefty bank account by now. And you can find plenty of stories debunking this report as "sketchy." At the risk of giving this report more credulity than it deserves, let me try to understand what this report might actually mean.
I'm not a longtime Apple device user, I started in 2006, but I can say this doesn't sound like something Apple would do. 🍎
The C++ library has long been organized around stream classes, at least when it comes to reading and parsing strings. But streams can be surprisingly slow.
Call me crazy but I still love C++ as a development language. I never really dove into streams, I used std::string, std::vector, and std::map a ton but not with streams.
The language has morphed so much since 2014 I hardly recognize it. That's not a bad thing, they're just trying to make it easier to use and safer for developers.
Anywho, interesting read if you're into C++ or languages and performance in general.
Netflix recently shuttered the longstanding mail-order DVD service that led to the closure of video stores around the world and ushered in the era of streaming. But now the company appears to be embracing brick and mortar.
Heh, let's come full circle and open a physical location! 🤣
Now, if they include Blu-ray and DVD rentals that would be amazing! Perhaps they can take over all the shuttered Blockbusters that haven't been turned into something else?
But some spots are closing their doors on influencers, raising questions. Take Dae, a design shop and cafe in Brooklyn. As reported by Curbed, the space was inundated by influencers carrying tripods, to the point where the owners decided to ban them entirely.
I can understand businesses doing this if the gaggle of influencers are forcing regulars and paying customers to avoid their favorite haunt. It doesn't seem unreasonable at all.
Carson Hocevar has been formally announced as Spire Motorsports' third driver for the 2024 NASCAR Cup Series season, replacing Ty Dillon.
I'm happy for Carson Hocevar and bummed for Ty Dillon.
Hocevar has driven a few Cup races this season and has proven himself a fast, talented, racer. He has a lot to learn about rubbing elbows with the big boys but he'll learn.
As for Dillion I wonder where he'll land? As far as I know there aren't any Cup Series seats open. Maybe Xfinity or Truck Series? Regardless, I wish him well.
Fritz Bogott • AutoDesk Instructables
After several years of baking in North House Folk School's wood-fired brick oven, I decided to build an oven of my own. I went a little crazy with extra features (slab foundation, arches, ash dump, chimney, doors, wood storage) and decorations (limestone around the foundation), but you can make a very usable version in a weekend with salvaged materials and a couple of friends.
Folks always make this look so easy! I'd never complete a project like this! But boy does it sound amazing.
I'm thinking a Roccbox is more my speed! 🤣
After ChatGPT disruption, Stack Overflow lays off 28 percent of staff
Yikes! The industry is at the beginning of yet another transformation and this one is happening very rapidly. I'd be lying if I didn't say this terrifies me at some level because I'm essentially "aging out" at this point in my career. I always thought I'd have to learn JavaScript to continue on as a developer. Instead I may have to become a "Prompt Engineer" to bend the LLM's to my will.
I still refuse to call it AI. 😃
Amazon's bestselling "bitter lemon" energy drink was bottled delivery driver piss
This is an amazing story! How in the world can someone game the system so hard they're able to sell urine bottled as an energy drink? It also exposes Amazon, yet again, as a sweat shop. This time with drivers.