Good morning from Charlottesville, Virginia! ☕️
Up early this morning to drive our youngest daughter to the airport for a trip to California. I'm a little jealous. Thanksgiving in California with our wider family sounds amazing.
I'm still very much enjoying the current project I'm on at work and I wish I could spend the next five years on it. That would be perfectly fine with me, but I believe I'll be wrapped up early next year then who knows what's next? 😃
Time for some linkage.
In a post on OpenAI's official blog, the company writes that Altman's departure follows a "deliberative review process by the board" that concluded that Altman "wasn't consistently candid in his communications" with other board members, "hindering its ability to exercise its responsibilities."
This whole situation is weird and the announcement sounds rushed and leaves one scratching their head.
Microsoft, which has invested billions in OpenAI, learned that OpenAI was ousting CEO Sam Altman just a minute before the news was shared with the world, according to a person familiar with the situation.
The firing of Altman seems so rushed. Why wouldn't the board have taken a bit longer making the decision so they could warn their partners ahead of time?
Microsoft is heavily invested in OpenAI. I can't imagine they're happy about how this went down.
As for folks who don't spend their time macro-blogging—"ordinary people" who use rather than spend significant chunks of their day creating web content—Tai points out that this, statistically at least a more important issue than the fate and choices of the artists formerly known as digerati, remains unsolved, but with glimmers of partially solution-shaped indicators in the form of a re-emerging indieweb impulse:
Long live blogs and the indie web. If you're blogging you're not answering a the whims of a corporation who could lock you out at any time and can make money off of your hard work.
Own your content. Start a blog and link it everywhere.
CONCORD, N.H. - A suspect is dead after a shooting at New Hampshire State Hospital in Concord Friday afternoon. Police say the situation is now "contained" and all patients at the hospital are safe.
GUNS, GUNS, GUNS, America loves gun.
The GOP likes to say it's a mental health issue. Fine, let's get laws and required training so the people with mental health issues don't get their hands on guns. Right?
The blue versus green bubble debate may finally be winding down. Apple says, in 2024, the iPhone will add support for RCS messaging, the messaging standard used by most Android phones, according to a report from 9to5Mac.
I hope Apple builds this as a separate app. Keep those blue and green bubbles separate. If they do it gives them a chance to build something new in SwiftUI from the word go. That would be really nice to see.
If they have to make it part of Messages hopefully they do it in a way that doesn't totally screw up the Messages UI.
Oh, and I really hope they keep their own messaging platform.
Jonathan M. Gitlin • Ars Technica
GM will build F1 powertrains in 2028 as long as F1 lets Andretti in
I'm so down with this and am hopeful Andretti Cadillac are given a charter. American racing needs to have a presence it what some see as the premier racing league in the world. There are only 20 drivers in the F1 world today. Two drivers from each of 10 teams. Expanding the grid by two would be amazing, and having an American company producing power units for that team would be absolutely incredible. Here's hoping Haas does a deal with Ford. 😃
Automattic's recent announcement that Tumblr is being put into maintenance mode feels like the end of a personal era. Tumblr wasn't just another social network; it was a cultural phenomenon, a haven for the eclectic and the expressive, where the internet's fringes found a voice and a community.
I'd hate to see Tumblr disappear. It's different than WordPress or Facebook or Mastodon or any other blogging platform. It has a different feel to it that's difficult to describe but Joan's use of eclectic is a great choice. We need networks like that on the web.
Here's hoping it finds a way to keep on keepin on. 🤞🏼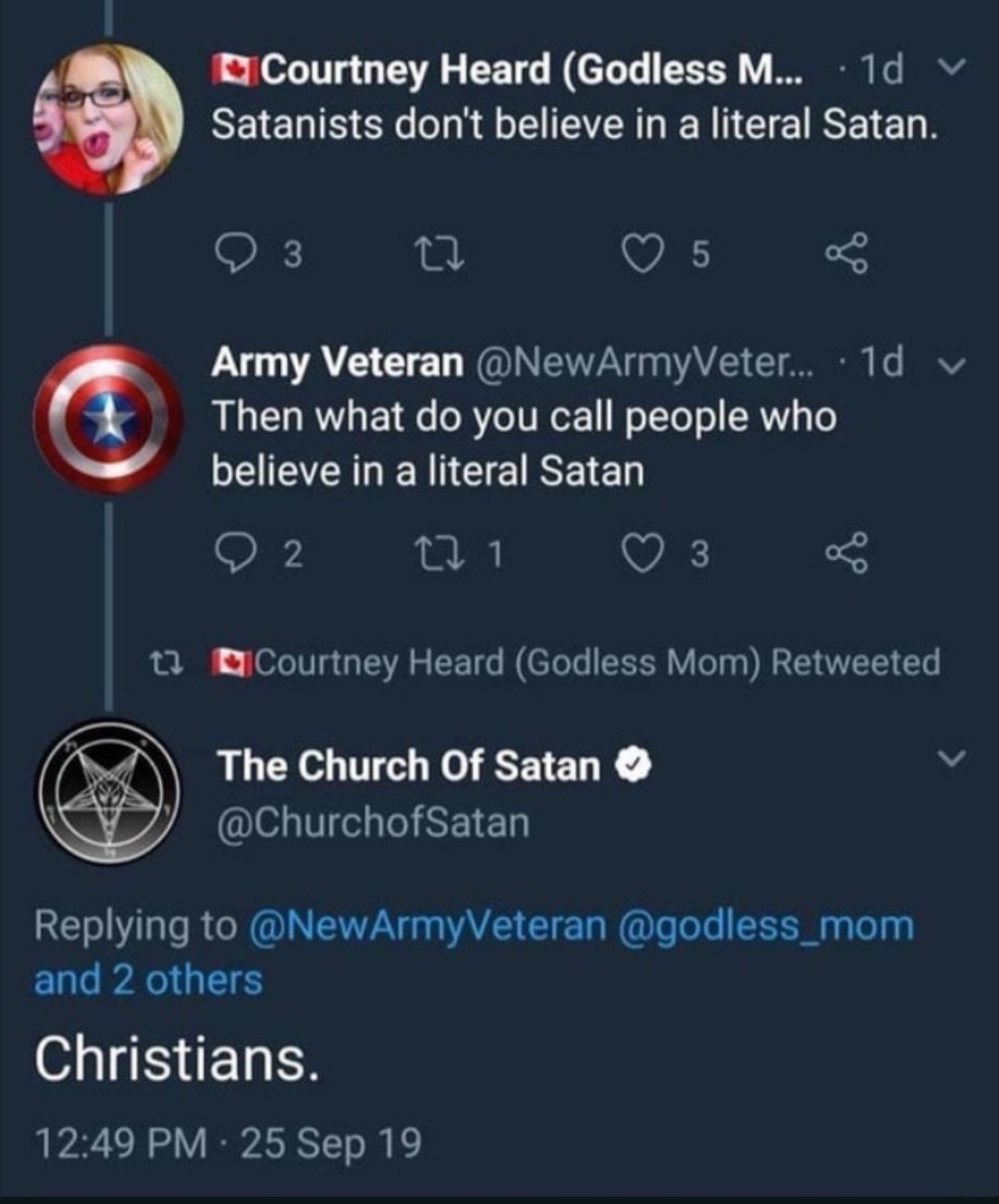 UPDATED, with White House comment: TikTok announced today that it was removing videos that have popped up on the platform in which users of various ages and ethnicities promote Osama bin Laden's "Letter to America," which he had written to justify the attacks on 9/11.
I've never seen the video or read the transcript but I'd imagine it lays out his point in a way which makes perfect sense. The problem is, the man was a terrorist. He was all about exterminating the west and western culture. These folks are true believers and they put their money where their mouth is by killing innocent people to further their views.
Earlier in the week I said we were lucky on January 6 when the Capitol was stormed. Those folks were not serious people or it would've gotten much, much, worse and they wouldn't have left.
I feel like the Christian Nationalist movement is on the path to becoming an American terrorist organization and they want to run the nation. Sound familiar? Yeah, it's what Gaza has/had with Hamas in charge.
A theocracy in the United States will not work.
The next step was to give this new product a name. After several weeks of trial and error we landed on "xScope". The "X" worked for both the operating system and the "examination" done by the tool. All the assets and websites were put in place and we got ready to launch with our unique tool with a unique name.
A hearty congratulations to one of my favorite companies in the world! I've been a user of xScope for a number of years now and it's extremely handy for looking at screen layouts at the pixel level.
Highly birthday!🥳
Finally, the team noticed one user that was particularly flummoxed by the dialog box, who even seemed to be getting a bit angry. The moderator interrupted the test and asked him what the problem was. He replied, "I'm not a dolt, why is the software calling me a dolt?"
Folklore is a great site if you're at all interested in Apple's early days. So many amazing stories.
On Wednesday at the Microsoft Ignite conference, Microsoft announced two custom chips designed for accelerating in-house AI workloads through its Azure cloud computing service: Microsoft Azure Maia 100 AI Accelerator and the Microsoft Azure Cobalt 100 CPU.
This is really cool and exciting! I hope Microsoft realizes performance boosts and energy savings in their Azure data centers.
Now, how do I get one for my desktop Windows computer. 😁
The iOS UI framework landscape shifted in 2019 with the introduction of SwiftUI, a first-party declarative UI framework that accomplishes many of the same goals as Epoxy. Although SwiftUI was not a good fit for our needs during its first three years, by 2022 it offered increased stability and API availability. It was around this time that we started to consider adopting SwiftUI at Airbnb.
This will be fun to monitor. Airbnb tried to adopt React Native a few years back and abandoned the effort in favor of native development.
I have a feeling SwiftUI will stick. If you're an iOS shop you don't really have any choice. 😁
Google Rejected Max Howell(Creator Of Homebrew) For Getting This Interview Question Wrong. Can You?
There are plenty of amazing software developers working at smaller shops because they can't get past these types of interviews.
I'd managed to get an interview with Google in 2018-19 timeframe and canceled it when I was told I'd have to study for a couple weeks before interviewing. I was given links to algorithms and other materials to prepare for the interview. I was also assigned a mentor to help me prepare. 😳
The job was working on Chrome for iOS.
I canceled the interview.
Employees frustrated with their CEOs' return-to-office mandates have tried arguing that remote work is linked with greater productivity. That it helps the environment with fewer commutes and improves diversity by broadening the talent pool. Now, they may have another argument to get their CEOs' attention: Higher revenue growth.
More support for the remote work lifestyle. When I read articles like this I always think about the other articles I've read about working from home being the devil.
Working from home works for me but not for everyone. I've even considered going into the office one to two days a week just for a change of pace. Kim asked me "Are you that desperate to get COVID again?" the other day when I mentioned possibly going into work one day next week. She's not wrong. I definitely do not want COVID again. I got COVID in 2022 at a group onsite and was exposed to COVID at a recent onsite. My luck at the office hasn't been great.
I was at Amazon for about six and a half years, and now I've been at Google for that long. One thing that struck me immediately about the two companies – an impression that has been reinforced almost daily – is that Amazon does everything wrong, and Google does everything right.
This is a pretty long read so make sure your mug is full.
Neha Dwivedi • EssentiallySports
As it turns out, Kurt Busch has never been shy about wearing his heart on his sleeve, especially when it comes to his love for Formula 1. Flashback to June 2016, with NASCAR taking a week off, Busch jetted off to catch the Haas F1 Team in action at the Grand Prix of Europe in Azerbaijan, right after he qualified 17th for the FireKeepers Casino 400 at MIS.
I'd like to see some crossover between NASCAR and F1. Let's start with Kyle Larson in an F1 ride and go from there. Maybe he could drive for Haas or the new Andretti Cadillac team? 😃